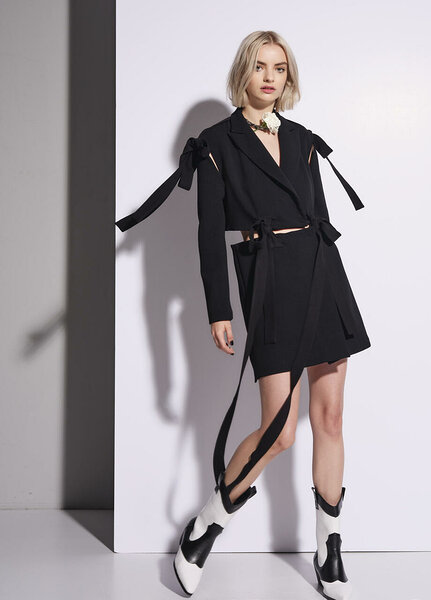 CONTAC TO ORDER - BAD MOON RISING blazer/dress
€599.00
This item is like a lego that you can build up or deconstruct as you please. Remove the sleeves and you can wear it as a vest, remove the bottom and you have a short jacket. Wear it with pants as a blazer or by itself as a dress. It has an oversized look for size 36, and can be worn by up to size 40 for a tighter fit. Contact us to order your size and request a price for a specially made item.
- Fabric covered snap fasteners




- Double breasted cut


- Wool and elastane blend
- Dry clean only
Your purchase comes in biodegradable packaging because we care about the state of our planet.